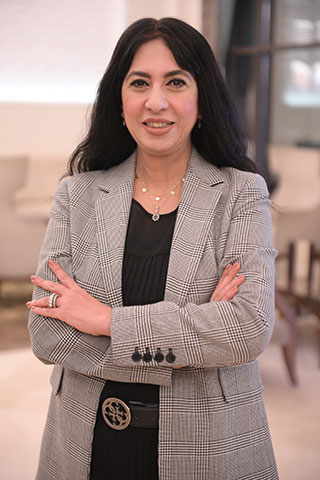 Learn how to adapt your leadership characteristics and features with Dr. Sherine Saadeldin
Sherine is an International Learning and Development consultant, with 30 years of experience in building sustainable business growth across the globe through learning and development in different industries, 18 years have been focused in pharmaceutical industry and 12 years in people and organizational Development.
Sherine is a former senior executive with 17 years' experience as executive Management positions, sales and marketing experience in the pharmaceutical, non-pharmaceutical industries and people development in Egypt and Middle East.
Target Audience
Managers and Leaders Implementing Change Processes
Department Heads Involved in Complex Change
Team Leaders Faced with Complex Change Implementation
Leaders Looking for Sustainability in an Ever-Changing World
Date & Time
3 Days
July 13-15, 2020
7:30 – 10:30 pm CLT
Price / PAX
Early Bird:
EGP 3,000
Regular:
EGP 3,500
Late Owl:
EGP 4,000
Lead the Change with Your Peers
Adaptive Leadership is a critical skill set for anyone looking to drive change in an increasingly complex world of conflicting demands and constantly changing priorities. Adaptive leadership uses practices and strategies designed to accomplish significant change and develop the sustainability required in challenging, competitive and complex environments.
Program learning outcomes:
Building capacities of the organization to learn, change culture and adapt to the use of new business models
Encourage the innovation of their team members
Stay abreast of current trends by their dedication to being lifelong learners
Adaptive leaders have a willingness to take risks and experiment
Make individuals and team members feel valued and respected
Effectively manage themselves and develop quality relationships
Develop the members of their team, helping them to recognize their true potential
Apply the actions and qualities of effective adaptive leaders