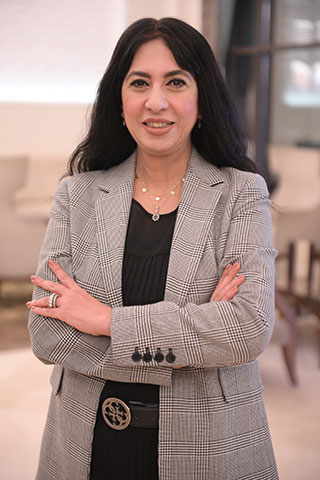 Leave Influence on Others with Dr. Sherine Saadeldin
Sherine is an International Learning and Development consultant, with 30 years of experience in building sustainable business growth across the globe through learning and development in different industries, 18 years have been focused in pharmaceutical industry and 12 years in people and organizational Development.
Sherine is a former senior executive with 17 years' experience as executive Management positions, sales and marketing experience in the pharmaceutical, non-pharmaceutical industries and people development in Egypt and Middle East.
Target Audience
Entrepreneurs
Business Leaders
Public Figures
Date & Time
3 Days
July 19-21, 2020
10:00 am – 1:00 pm CLT
Price / PAX
Early Bird:
EGP 3,000
Regular:
EGP 3,500
Late Owl:
EGP 4,000
Create the future and leave an impact like a leader
Influencing is a skill that we simply learn as we grow up by copying others around us or based on our experience in life. However, this can be limiting as we may never come across certain techniques and fail to understand that there could be an easier way to influence others. Fortunately, a systematic training such as this course can significantly help leaders to become better at this skill.
The ability to influence others is an incredibly important skill. Business environments can benefit from the existence of leaders who are well versed in the art of influence since they can handle situations better, are more emotionally skilled and can mitigate conflicts or difficult situations quickly."
Program learning outcomes:
Become More Productive as a Results of Better Communication with Others
Lead Others More Effectively
Coach Team Members Using Different Coaching Models
Use motivation methodologies to Drive Results
Learn How to Influence Others Positively or Negatively Using the Three Primary influence Dimensions
Explore How to Gain Commitment without Using Power, Position or Status
Identify Universal Influence Principles and How to Use Them