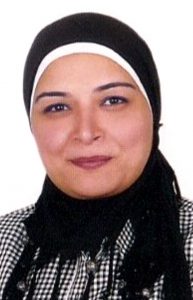 Ms. Hegazi is a professional soft-skills trainer, holding  a Masters degree in Business Administration  (MBA) from Arab Academy for Science & Technology in 2007. 
She has over 25 years of experience in human resources management and customer service, as well as change-management with a focus on handling demanding and pressuring business environments. Moreover, she professionally handled the training function at one of the biggest FMCG companies in Egypt for over 10 years, and she participated in designing and developing HR Policies & Procedures in line with corporate guidelines and local laws. 
Ms. Hegazi is also a certified Master trainer from the University of Wisconsin Milwaukee, School of Continuing Education, since July 2009.   
In addition, she is a member of The Egyptian HR Management Association (EHRMA) and one of the founding members of the HR forum, launched by Edge for Training & Consulting